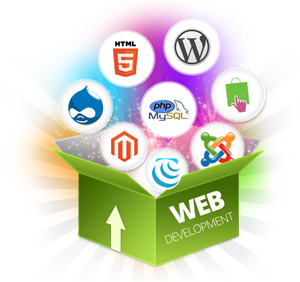 Web development is the process to make your Idea live and KIAGSMEDIA is here to convert your imagination into fascinating website.We deliver you the same product what we promise and what you expect because your satisfaction is the highest reward for us.We are  web development firm and we offer website development service.
Our experts implement the latest web technology to convert your visitor into consumer. We develop websites for your business to take it to next level on the internet and in the international markets. Our development team provides you a common platform (website) to communicate with consumers, rule the e-market and enhance the business.
Our development team covert your Great Idea into a  fantastic functional website. Our development team is expert in
1 PHP 4 and 5
2 Ajax
3 Jquery& Javascript
4.E Commerce
5 Facebook Apps& Fan Page
6 Codigneter
7 WordPress
8 MySQL
9 Mootools
10 API integrations
(Ebay Store, UPS, USPS, Authorize, Paypal, Facebook, etc.
11 Cake PHP
12 Zend
13 YII
14 Fusebox
Our development team always keep the eye on your website to make sure that the site is running smoothly. Our team ensures that your site compatible in all browsers as well as it is aesthetically functional. We always deliver the expected outcomes.