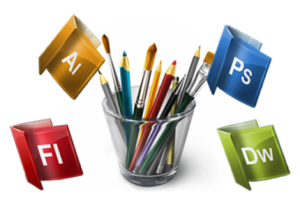 KIAGSMEDIA  has extensive graphic designing experience and we will provide you unmatched quality at affordable budget.
We have an excellent team of graphic designers and they have their own appealing distinctive graphic designs. Our team is capable of creating unique page layouts and visual arts that are legendary.
Our Graphic Design services include :-
1. Logo Designing
2. Business cards
3 Brochures
4 Flyers
5 Catalogs
6 Posters
7 Banners
Graphic designers at KiagsMedia have unbound imagination and expert expertise to dispatch a graphic design solution to your message. For us every graphic requirement comes as a single contest and we push ourselves to the limits to create something which belongs to only you.
Graphics designed for use on the web are specifically formatted for the internet and visual impact. These graphics for the web may include photos, Flash animation services, graphic, and other forms of media.
So if you are in need of a perfect visual to show your exclusive business message or identity, you can trust kiagsMedia.