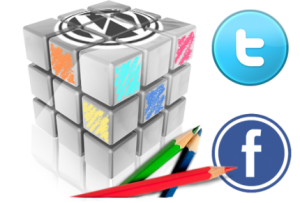 CMS allows technical and non-technical users to manage the website easily. Our team is extensive professional and they offer you a hassle free, safe and easy to use website using CMS. Our CMS integration team will provide you the best output and facilities like enables real time updates.
Kiagmedia specialize in WordPress Joomla Design and Development. Our team of highly trained wordpress/Joomla developers assure you to provide the best support. WordPress services we provide are:
WordPress Themes
We provide our clients with the customised wordpress themes as per their needs. The themes are having the advanced design and can be handled easily.
WordPress Plugins
With customised plugins, you can have additional features to your website. Our wordpress experts are efficient in developing customised plugins as per the client's requirement within a particular timeline.
Joomla
Joomla is easily manageable content system , available for free.It helps you to understand the complex to complex website. It is written in PHP and data stores in MySql database. It includes many useful features like  blogging component,  showcase or catalogue, page caching etc. Its  potent extension system helps to expand its usability and functionality. In urgent needs our expert joomla team follow systematic way, so that they can deliver more effective output. Our team provides fully fine functional Joomal websites for  Corporate, Online magazines, publications, newspapers, government apps, online reservation system etc.