CBSE Schools to have Website with complete details of school.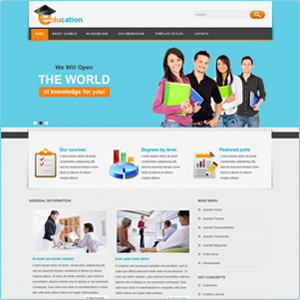 CBSE requirements for school website. Central Board of Secondary Education (CBSE)
has made it mandatory for all affiliated schools to have website with complete details of the school.
Information required on the website:
Following information is required to be present on the school website.
Details of CBSE guidelines and norms
Student strength
Information about Teaching Staff
Student teacher ratio
Contact details of Administrators
Comprehensive information about the school
Information about school infrastructure
Governance structure
Land area
Facilities and teacher salaries
Teachers' qualification
"The information to be provided on the website includes affiliation status, details of infrastructure, names and designations of teachers, class-wise and section-wise enrollment of students, address (both postal and email), telephone numbers, and details of members of the school managing committee, to name a few. Thus, the schools need to prepare an annual report containing all information to be uploaded on to its website," the letter added. The details are to be collected as an annual report and uploaded on the website before September 15 each year.
A letter to affiliated schools from the joint secretary of the CBSE's affiliation wing M V V Prasada Rao said, "It is observed that some schools do not have their own website and have not uploaded the required information on their website. All the managers and principals of schools affiliated to the board are again requested to comply with the above orders within one month without fail."
Example Sites of Schools